With over 20 years in the used car dealership, buy here pay here,  service, and finance industry, we have tons of knowledge we'd like to share to help you on your journey.
Our team works closely with our Members to provide you the content that will be most valuable to them and you. We hope you can use the information we provide to help you get ahead in life and carve a great future for your family. 
We welcome any and all feedback, comments, questions, and requests for specific topics so we can continue improving and serving you as best as we can!
---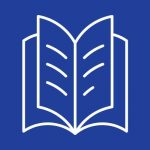 Our Content
---
What is a Buy Here Pay Here Dealership in California? So, you've found yourself wondering what buy and pay here dealerships in California are. Maybe someone told you they would be the best route for you. But, being the bright star you are, you're not just going to take their word for it. Good for […]

---
---
3 Simple Spring Auto Care Tips Spring is a season of renewal, and what better way to welcome the warmer weather than with a little bit of spring auto care? Here are three simple spring auto care tips to help keep your car running smoothly and looking its best: Check Your Tires After a long […]

Buying a car is one of the most significant decisions in your life, second only to buying a home. In Fresno, where many people prioritize car purchases over homeownership, you need to make a wise choice. It's crucial to get the best car financing deals available. It can be a nerve-wracking experience, considering the financial […]

Buy Here Pay Here Car Dealerships in Our Era Buy Here Pay Here car dealerships, once the shady corner of the car industry, are now the center of attention in 2023. Who would have thought? But, surprise! A lot has changed, and boy, do we have some tea to spill! Buy Here Pay Here Car […]

Setting the Gears in Motion of 500 Down Cars What's the deal with 500 down cars? It's like finding a pot of gold at the end of a rainbow, right? Hold onto your seatbelts because we're about to unravel this glimmering offer's reality. Let's strap in and navigate this journey to ensure the ride is […]

Scoring the Best 500 Down Fresno Car Deals Imagine cruising through Fresno, not just in any car, but in a vehicle you scored from the city's hottest car deal – just $500 down! Too good to be true, right? But hey, some things in life are truly magical, and 500 Down Fresno car deals can […]

Tips to Save up a good down payment on a car Picture yourself in the driver's seat of your dream used car. The smell of fresh leather and the feel of the wheel. The sound of the engine humming with seat warmers toasting your buns. They're all culminating into a moment of pure satisfaction. But […]

Can You Get Approved for Auto Loans Near Me? 34% of Americans, or 114,527,680, have subpar credit. That's right, nearly 115 million! It's good to know that we're not alone. The current credit system has been abused and left untaught to most people, causing over a third of them to fall into a pit. This […]

Pros and Cons of Long-Term Car Loans: Making an Informed Decision Ever felt like car loans were a marathon, not a sprint? Well, you're not wrong. In the race to own your dream car, opting for long-term car loans might seem like taking the scenic route. But is it the best path for everyone? Buckle […]

Comparing Bad Credit Car Dealerships VS Traditional Used Car Dealers The road between bad credit car dealerships and traditional dealers is similar, yet so vastly different. Ever been stumped in deciding between a traditional used car dealership and one that caters to bad credit? Well, fasten your seatbelts as we rev up the engines and […]

Buying a Used Car Vs Buying A New One What are the key differences between buying a used car vs a new one? Well, for starters, it can be a smarter, more budget-friendly choice! Not to mention that it will provide you with the foundation to keep your credit score tip-top. There's no point in […]

Best In House Financing Dealership for Auto Loans in Fresno (2023) The idea of purchasing a used car in cash was not even an option. I wish a reputable In House financing dealership had been around back then to help. Fortunately, my family's experience in our first couple of years in the United States led […]

The Best Practices When Buying a Used Car How can you make sure you're getting the best deal on a used car? Well, if you're not following our best practices when buying a used car, you can't! Let's reveal the secrets to a successful used car purchase and dive into the world of buying pre-owned […]

Average Car Payment for Used Cars If you're planning to buy a used car in 2023, you need to know how much you can expect to pay for it every month. Your average car payment for used cars depends on several factors. These include credit score, loan amount, interest rate, and loan term. Finding this […]

Are you struggling to get approved for a car loan due to bad credit? You're not alone. Lucky for you, there are steps you can take to improve your chances of approval and get the car you need. In this article, we will discuss how to get approved for bad credit car loans, including tips for improving your […]

The Ultimate Guide to Test Driving Used Cars Did you know that you are throwing thousands of dollars down the drain by not knowing how to test drive used cars? Ever feel like the gremlin in your wallet gnaws away at your cash every time you buy a used car? Well, that's because you probably […]

You're cruising down the road blasting your music when suddenly a deer leaps onto the path! Panic sets in, but you confidently step on the brake pedal. You've completed your brake maintenance for used cars. Your used car comes to a smooth halt, saving the day for you and the deer. Brake maintenance is a […]

Finding Out the Truth About Budgeting When most people hear the word budgeting they create an image of distress. They picture their happiness being stripped away from them alongside their freedom. A fun-free zone ruled by an iron-fisted tyrant for no clear purpose and no end in sight. While for some this may be the […]

Your Guide to Buy Here Pay Here Car Dealerships with $500 Down You are losing money by the minute by not having a reliable vehicle. Luckily, there is an easy and quick solution: Buy Here Pay Here $500 Down No Credit Check Sounds like a scam, huh? Well, it's not. In fact, it is an […]

How to Get a Car with $500 Down – Exploring Buy Here Pay Here Financing Isn't it fantastic that you can own your dream car with just a $500 down payment? With Buy Here Pay Here $500 Down Financing, it's more than possible; it's a reality for many. Let's buckle up and venture into the […]

Unlock Your Path to Affordable Car Ownership: A Deep Dive into Buy Here Pay Here Auto Sales With so much conflicting information about buy here pay here auto sales, it's nearly impossible to know if you're picking the right one or if you're about to be gouged for everything you have. But what if you […]

Unraveling the Mystery of Buy Here Pay Here Car Lots Ever been denied a car loan due to bad credit? Found yourself staring blankly at a loan officer who seems to care more about the numbers on a paper than your genuine need for a vehicle? Step into the world of buy here pay here […]

What Type of Buy Here Pay Here Cars Near Me Will You Find? It's 2023, you've been denied at more car lots because of your credit score than you care to admit , and you're feeling demoralized. You're about to give up when you drive past a dealership with a sign that reads 'Buy Here […]

The Ultimate Guide to Buy Here Pay Here Near Me with No Credit Check Remember when you were a kid, and you dreamed of your first car? It was shiny, fast, and made you the coolest kid on the block. But, adulting hit, and with it came the harsh reality of credit scores. The good […]

Your Best Guide to Buy Here Pay Here Requirements Turns out that 30.91% of Americans struggle to get approved for a car they desperately need. Why, you ask? Credit challenges…If this is you, you're not alone. Best of all, we're going to help you learn how to put a stop to that now. This guide […]

Uncover Hidden Savings, Benefits, & Other Reasons Why Buying Used Cars Might Be The Smarter Choice Discover The Truth: Why Buying used cars might be the smarter choice. It's a significant decision indeed, so generally one of the primary things to review is whether to purchase a used car or a brand-new one. Although new […]

Maximize Savings By Calculating Interest on a Car Loan The average American in California pays $234,337 in just pure interest over their life. That's nearly a quarter of a million dollars! I don't know about you, but I would rather spend that money on my financial freedom. So, I'm here to reveal the secret sauce […]

Calculating Interest Rate on a Car Loan: Planning for the Future Will Help Save You Thousands Imagine you're standing on a precipice of hundreds of thousands of dollars. Think it's a fantasy? Well, here's a reality check for you! With a pinch of math magic and a sprinkle of financial savvy, you can wave goodbye […]

Can I Buy a Car After Being Denied an Auto Loan? The Steps Needed to Buy A Car After Being Denied an Auto Loan For many people, a car is an essential part of daily life. It provides reliable transportation to work, school, and other important activities. However, you may have been rejected by one […]

Can I Buy A Car Without A License? – Unveiling the Myth Can I buy a car without a license? There are a million goals behind why you might want or need to, but the question is there for a reason. How can you buy something you need to have a permit to operate? Sounds […]

In California, having a driver's license is typically a requirement for operating a motor vehicle legally. However, if you don't have a license, you might wonder if it's still possible to finance a car. This article aims to address the question of can you finance a car without a license in California. It provides insights […]

Is it Possible to Trade in a Car if You Owe Money on It? So, you're thinking about a new car, but there's a little snag. The old one? Well, you still owe on it. You tell your friend about it and they hit you with, "Can you trade in a car if you owe […]

When it comes to buying a used car, car auctions are an option that many people consider. They offer huge potential savings that are hard to ignore. Auto traders, co-part, Cars and Bids, and other companies host car auctions where you can bid on used cars. But how car auctions work and the process of […]

The Car Approval Guide to Car Credit USA in Fresno, CA Are you tired of hearing the word denied every time you apply for a car loan? Does your credit score look like it's just completed a marathon, panting and sitting way down low? What if I told you there's a knight in shining armor […]

Unlock the Secrets to Finding the Best Car Dealership in Fresno Ever wondered why Fresno is a hidden treasure for car lovers? Strap in, my peeps, we're about to reveal all the insider tips to help you find your dream car at the right dealership in Fresno! We're diving headfirst into the hubbub of Fresno's […]

Using a Car Depreciation Calculator to Save For the Future Picture this: you've just purchased a swanky new (or new-to-you) ride. The smell of the interior is intoxicating, the gleam of the paintwork is blinding, and the purr of the engine… oh, the purr of the engine. Life feels good, right? But fast forward a […]

Car Depreciation: Your Guide to Understanding the Unexplainable If you've ever felt the sting of trying to sell your car only to realize its value has plummeted since you bought it, then you're already acquainted with the ghost in the machine: car depreciation. It's the silent, unrelenting force that gnaws away at your car's worth, […]

Understanding Car Interest Rates: The Essential Guide Most Americans pay over double the car price even though they got a discount. Why? Well, imagine yourself, comfortably seated behind the wheel of your dream car, the engine purring like a contented cat. Then, the villains in our story rear their ugly heads – the dreaded car […]

Isn't Car Loan APR & Interest The Same? Contrary to popular belief, the car loan APR (annual percentage rate) and interest rate of an auto loan aren't the same things. While they might seem similar, understanding the subtle differences between the two can significantly influence your overall cost when financing a vehicle. This article will […]

Understanding Car Loan Interest Rate How much of an impact does your car loan interest rate play on the overall cost of your auto loan? If I told you thousands, if not tens of thousands, would you believe me? I wish that weren't true, but there's no fibbing from me right here. Car loan interest […]

Navigating the Process: Step-by-Step Guide to Purchasing a Car Without a License Does the phrase "car lots no license needed" sound like a far-off fairy tale to you? Well, strap up that seatbelt, people, because we're about to cruise straight into the heart of this urban legend and turn it into your reality. That's right! […]

How to Find the Best Car Lots That Don't Require Driver's License Ever dreamed of driving off a car lot without flashing a license? Ever wanted to feel like James Bond, waltzing into a posh casino with a glint in his eye, saying he doesn't need an ID? Well, folks, it's not just a dream […]

So, Umm…When Is Car Maintenance Necessary? You know, cars are like our bodies. Round in all the right places, chiseled, sexy. No, seriously, hear me out. They need regular check-ups, a good diet (of oil, not kale smoothies), and proper grooming (or should we say tuning?) to stay healthy and sprightly. So, welcome to the […]

Car Repair and Routine Maintenance is Important, You Know? Picture this – you're cruising down Route 99, blasting your favorite tunes, the wind ruffling your hair through the open window. Suddenly, your car sputters, coughs, and stops right in the middle of nowhere. Why? Because you skipped your routine car maintenance.Nightmare, right?Well, this is where […]

You're cruising down the road in your beloved car, wind in your hair. You're headed to make your car payment but stop to take a bathroom break. You come back to find your car hooked to a tow truck and chase after it. It's too late, you've undergone car repossession. This can feel like a […]

Finding the Right Car Selection at No Credit Dealerships Near Me Picking from the wrong car selection at no credit car dealerships near me can cause you to lose in more ways than financially. Oh, the drama of modern life! If you're feeling like a lone ranger on a quest for the perfect ride, but […]

Pick Cars for Sale with the Best Resale Value Imagine losing $28,804.80 in the blink of an eye. That's the reality of an average American when buying cars for sale. Don't believe me? The average price of a vehicle has gone up to $48,008 and the average resale value after 5 years? Only 40% of […]

Cars Plus Credit Vehicles: Your One-Stop Solution for Credit-Challenged Car Buyers Tired of loan denials from traditional banks? Ready to hear the word "approved" instead? "Credit-challenged" may sound like a pretty grim label, but hey, we've all had our rough patches. With cars plus credit vehicles, it's like getting the Super Mario Power-Up in the […]

What is the Engine Light and Its Importance? Have you ever experienced that heart-sinking moment when the "Check Engine" light suddenly illuminates on your dashboard? It's a dreaded signal that something might be wrong with your vehicle, but what does it really mean? As a local buy here pay here used car dealership in Fresno, […]

Are Cosigners for Car loans really the key? John is a proud resident of Fresno, CA with dreams of owning a used car from a local car dealership. He walks into the first used car dealer near him. John sits down and goes through the application process in order to apply for credit. He's ready to […]

Your Credit Score: The Adult Report Card Think of your credit score as a high school report card. Would your parents proudly display it on the refrigerator, or would they have a heart-to-heart conversation with you? Your credit score for car loan approval works in the same way. Remember, this is not about judging you, […]
Dealership Information:
---
Westland Auto Sales – Fresno's Buy Here Pay Here Car Dealer
Service Department
(559) 981-2535
Accounts Success Department
(559) 233-0107
Business Hours:
---
Mon - Sat :

9:00 AM - 6:00 PM

Sun :

10:00 AM - 5:00 PM
Our Vision
We want to empower those in need with the freedom of transportation and the tools to obtain financial stability.