Car Repossession: Your Top Questions Answered for a Brighter Future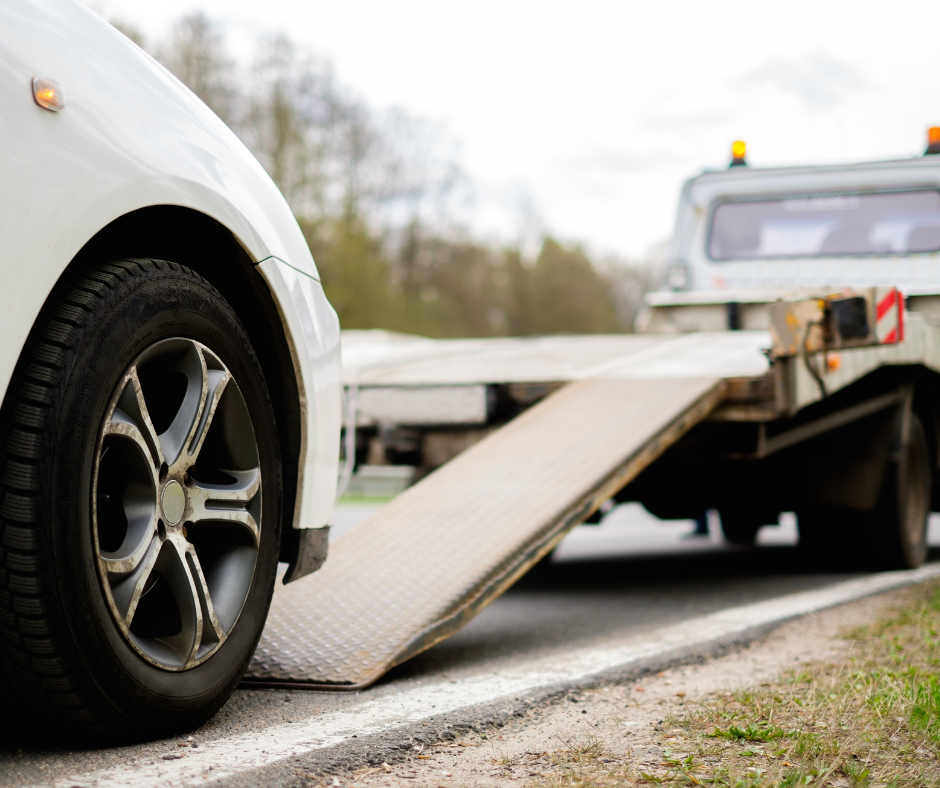 You're cruising down the road in your beloved car, wind in your hair. You're headed to make your car payment but stop to take a bathroom break. You come back to find your car hooked to a tow truck and chase after it. It's too late, you've undergone car repossession.
This can feel like a nightmare, but it's a very real thing. It happens more often than people realize.
To top this off, there is a lot of confusion that surrounds the car repossession process. But fear not!
In this article, we'll reveal everything you need to know about car repossession. From what it is, to what to do after a repossession has occurred.
Car Repossession
– Table of Contents –
What is car repossession?
The reasons for car repossession
Your car was picked up, what now?
How long does a car repo stay on your credit report?
Can you get your car back after it has been repossessed?
Can a cosigner be held responsible for car repossession?
Are there ways to prevent car repossession?
What is car repossession?
Car repossessions are very confusing.
They refer to the legal process where a lender takes back the vehicle from a borrower.
When someone finances a car, they are required to make payments to the lender.
Most people know that failure to make these payments can result in the lender repossessing the vehicle. However, there are other reasons.
The reasons for car repossession
Car repossession can occur due to various reasons.
The primary cause is the borrower's failure to make timely monthly payments on the auto loan, resulting in loan default. Some banks or credit unions may be more lenient with how long they will wait. Others will not tolerate a single missed payment.
Another is violating the terms of the loan agreement, such as not maintaining proper insurance.
Many people assume that when you buy a car, insurance is not related to the loan offer. Depending on the type of credit and credit limit, this may be the case. However, if you are obtaining a bad credit car loan or traditional car loan, you're required to have insurance.
Breaching the contract can also lead to repossession.
This could mean using the vehicle for things outside of the agreed-upon loan terms. For example, getting a personal car loan with bad credit and using it for commercial purposes is grounds for repossession. Using the vehicle for illegal activities is also considered a breach of contract.
Additionally, non-payment of other debts owed to the same lender could potentially lead to a repossession. In some cases, filing for bankruptcy may result in the lender exercising their right to repossess the vehicle.
The loan amount does not matter, nor does your credit history. An online lender or dealership may take a look at it to help them determine how much opportunity to give you. However, they will not base their sole decision on that.
Your car was picked up, what now?
After a car repossession, the lender or repossession agent takes possession of the vehicle. The car is then typically towed to a storage facility.
You will receive a notification regarding the repossession and any outstanding balance on the loan. The lender will sell the repossessed vehicle to recover the remaining loan balance, repossession fees, and other expenses.
If the sale does not cover the full amount owed, you will be responsible for the deficiency balance.
A repossession harms your credit, and it can stay on your credit report for several years. 7 years to be exact.
The lender could employ collection efforts to recover the debt if the outstanding balance is not resolved. It's important to seek legal or financial advice to understand your rights and options after a repossession.
How long does a repo stay on your credit report?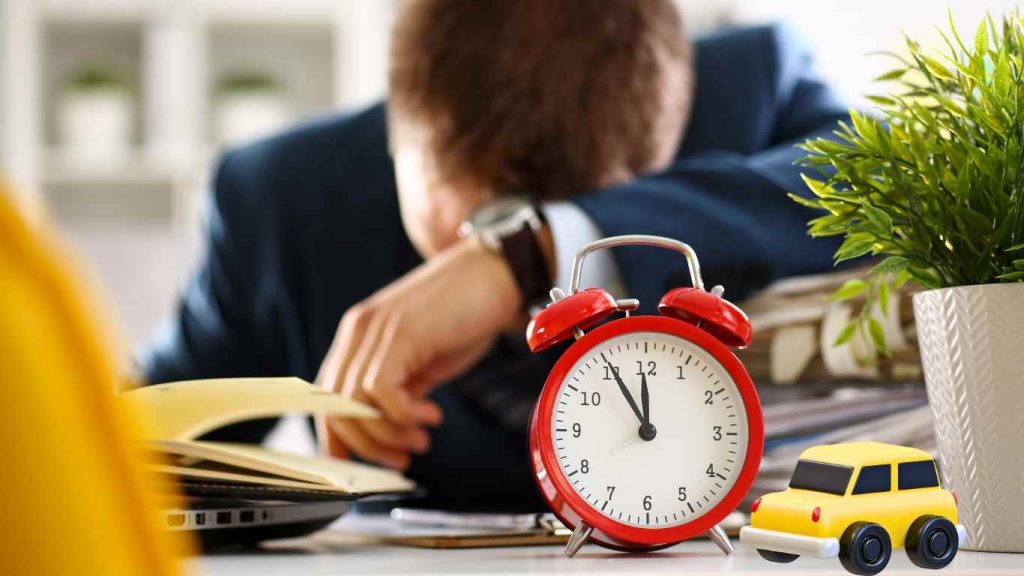 A car repossession can stay on your credit report for up to seven years! This can impact your ability to obtain credit or car loans in the future.
The car buying process will become increasingly difficult.
Many people wonder what kind of credit score do you need to buy a car. This is because most places require a minimum credit score. Instead, you'll end up searching "how to get a car loan with bad credit and repossession" only to find limited options.
Can you get your car back after it has been repossessed?
After a car repossession, it is possible to get your car back. The options available to you may vary depending on local laws and your specific circumstances.
There are multiple options you may be able to take advantage of.
If it is your first repossession, you may be able to reinstate the loan by bringing payments up to date. You may also be able to negotiate with the lender for modified terms. If neither option is available, you have the opportunity to redeem the vehicle by paying the full amount owed. This last option may not be feasible for most.
Instead, you can look at personal loan companies or car refinance loans. They use different slightly different credit scoring models to provide credit. There are even lenders that specialize in repossession loans. Although, these tend to have high interest rates.
If you fail to do any of these options you would forfeit the vehicle. From here, most car lenders will resell the used car at a car auction.
It's important to consult with legal or financial professionals. They can assess your situation properly and guide you through the process to help you explore the best course of action. It's worth noting that even if you regain the vehicle, the repossession will still have negative effects on your credit.
Taking steps to rebuild your credit and establish positive payment history is crucial for improving your financial standing. Improving your credit from here on should be your biggest priority.
Can a cosigner be held responsible for car repossession?
You went online and looked for "what is a first-time buyer program for cars." To your surprise, you got approved…with Mom or Dad as a cosigner!
Unfortunately, you missed a couple of payments and your car got repossessed. Are they responsible for it too?
Yes, a cosigner will be held responsible for a car repossession.
As a result, they are agreeing to take on equal responsibility for the debt. If the primary borrower fails to make payments, the lender can pursue the cosigner for repayment. The same applies to the used car being repossessed.
If the lender sells the car to recover a balance, both the primary borrower and cosigner are liable for any deficiency. This means if you owed $10k and the car sold for $6k, you and mom are responsible for paying the $4,000.
If you do not pay upfront, the lender can seek legal action and garnish both your wages.
Can you prevent car repossession?
To prevent car repossession, there are proactive steps you can take.
It is crucial to review your loan agreement carefully and communicate with your lender if you face financial difficulties.
Lenders and used car dealerships that finance value communication tremendously. They can help to explore alternative payment arrangements and prevent repossession.
Prioritize your car loan payments and budget effectively to ensure you have sufficient funds. This can help you stay on top of all your payments and keep good credit scores.
Further, you can consider seeking temporary financial assistance from a car repossession loan.
In like fashion, selling/trading in the vehicle if maintaining ownership is no longer affordable is the best route. This is better than keeping it and ending up with a car and bad credit score ranges as well.
Nevertheless, seeking advice from financial professionals or credit counseling agencies will provide valuable guidance.
Acting early and staying in close communication with everyone, especially your lender, increases the chances of finding solutions and avoiding repossession.
Credit problems make getting approved for an auto loan difficult. That's why our buy here pay here used car dealerships are ready to help!
Our In House financing program can work with all credit types. Not to mention all the relationships with multiple lenders we have! Good credit, bad credit, first time buyer? We'll get you approved for your next used car.
Our buy here pay here car dealer works with all types of scores and situations.
If you're in the Fresno area and struggling to get approved due to your credit, apply with us today. Get started on filling out our car loan application now.
– Shameless Plug –
Contact Us Today to Get Approved For Your Pre Owned Vehicle
If you're in the market for a used car, truck, SUV, or van, and you're worried about your credit score, we are here to help.
Our buy here pay here financing is designed to help you get the pre owned vehicle you need and improve your credit in the process.
Contact us today to learn more about our selection of pre owned vehicles and bad credit car financing options.
Additional Resources To Help On Your Journey