Buy Here Pay Here at Westland Auto Sales

Are you struggling to get approved for a reliable vehicle because of your credit?
---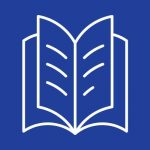 Empower Your Journey with the Best Buy Here Pay Here Financing in the Central Valley!
---
Getting denied over and over again for having made past mistakes or not being given an opportunity because you have no credit hurts. You probably feel like there's no hope and should just give up, right?
We know, we've been through it.
In fact, it's the exact reason why we created and carefully customized our Buy Here Pay Here Program to provide our Members an opportunity to succeed! With nearly 20 years in business and helping over 5,047 families get a reliable used car and find ways to improve their future, we've learned a thing or two about what you truly need.
Helping you get a vehicle is the easy part, but we don't stop there. We want to help you solve the root of the problem so that you can make a real positive change in your and your family's future.
What's your root problem? Not understanding how credit and finances work.
Our Buy Here Pay Here Program is modeled to provide you with a reliable vehicle that will keep you focused on learning and improving your credit and financial situation.
---
How Buy Here Pay Here Works
---
What is Buy Here Pay Here?
Buy Here Pay Here is a form of financing that is provided directly by the car dealership that you buy your vehicle from. Instead of them selling your loan to a bank or third-party lender, they keep it all in house and serve you themselves. This means that everyone within the company, from the lot attendants to the salespeople to the managers are all pooling their money together to provide you the money you need in order to get a reliable vehicle.
They specialize in helping people with bad credit or no credit who have had all of the "traditional" channels turn their backs on them.
Having a reliable vehicle in areas like the Central Valley is no longer a luxury, it's a necessity. Without it, you are left with no means to get ahead in life and this is where Buy Here Pay Here in the Central Valley can help.
However, no two Buy Here Pay Here dealerships are the same.
Westland Auto Sales' Unique Approach to Buy Here Pay Here
Our Buy Here Pay Here Program begins with our Members' success in mind. We believe that as long as we focus on your success, all else will follow.
In the Buy Here Pay Here industry, the repossession rate averages at nearly 60%. We have worked hard over the years to get our figures to as low as 21.7%. This means that you can expect to have a nearly 80% chance of successfully making it through our Buy Here Pay Here Program and moving on to the next stage of your life!
Everything about our Buy Here Pay Here Program, from the type of vehicle we purchase, the degree of recon we do, the personnel we hire, the type of approval we provide, the approach our Account Success Managers take, to the additional content we make has been and continues to be carefully planned out to give you the highest chance of improving your credit, paying off your vehicle, and learning to stabilize your finances.
Our Buy Here Pay Here Program doesn't sell cars or provide auto loans. It provides the guidance and customization that you can use as a stepping stone to earn yourself lasting results.
/We want you to use our Buy Here Pay Here Program a single time and come back to us for your second, third, and fourth vehicle because you CHOSE to, not because you have to. We want you to see the results and help us find others so we can improve their family's lives how we plan on helping yours.
---
How Do We Get Such a High Success Rate Through Our Buy Here Pay Here Program for You?
---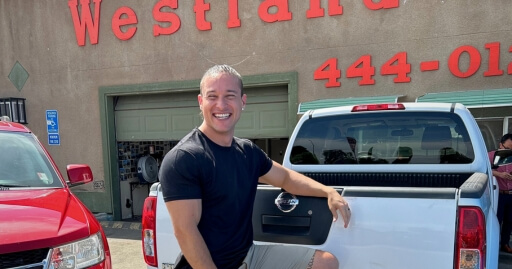 Benefits of Our Buy Here Pay Here Program for You
Dedication to Member Success – It all starts with our primary focus being on you. Every part of our Buy Here Pay Here Program is carefully designed to give you the highest chance of success. From the beginning when we are getting the type of inventory, to beyond the end with the content that will be most useful to help you learn about credit and finances.
Vehicles You Can Rely On – Any used car you get through our Buy Here Pay Here Program has been picked out for its safety, practicality, and reliability. you will find family vehicles that have undergone a rigorous recon period to ensure you are getting transportation you can depend on and that will allow you to stay focused on your mission to improve your credit and finances.
97% Approval Rate – Getting denied is about as rare as seeing a unicorn through our Buy Here Pay Here Program. If the law or an active bankruptcy does not forbid us from finding your very own Approval, you bet your ass we'll find the best figures for your success!
FREE 2-Year Warranty – Remember how we mentioned vehicles you can rely on? We don't just stop at the sale. We want to ensure that you can feel confident about your decision to join our Buy Here Pay Here Program and stay focused on your credit and finances. Our FREE 2-year warranty ensures that the engine and transmission will allow you to sail smoothly toward your destination.
Customized Payment Plans – Our Buy Here Pay Here Program doesn't Buy Here Pay Here Program doesn't take that cookie-cutter approach banks, third-party lenders, and other Buy Here Pay Here's do. We customize your payment plan to fit your finances so you can build good financial habits and have the easiest time doing so.
Credit Building Opportunity – As one of Central Valley's only Buy Here Pay Here Car Dealers that reports your payment history to the credit bureaus, you can truly use our Program as a stepping stone to allow you to get in control of your finances and improve your credit score. We don't want you to NEED our Program in the future, we want you to FEEL the need to refer others to us so we can help them the way we helped you.
Dedicated Accounts Success Manager – Your account will be overseen by your dedicated Accounts Success Manager whose sole responsibility is ensuring that you make it successfully through our Buy Here Pay Here Program. They stay on top of things so that you don't have to and are committed to being firm and kind every step of the way.
---
Why Choose Westland Auto Sales' Buy Here Pay Here in the Central Valley?
---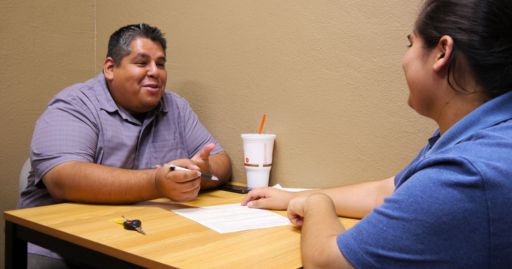 We Know Your Struggle First-Hand and Have Tailored Everything About Our Buy Here Pay Here Program to Help You.
Our Founders built this entire dream after immigrating to the United States in pursuit of the American Dream, only to realize that the system was set up to keep those less fortunate down. They struggled for months, dealing with countless rejections from everyone turning their backs on them for having no credit.
No one should have to deal with that struggle unnecessarily.
They opened their doors back in 2007, endured the hardships that all of us did through the Great Recession, and sacrificed so that they could keep their dream alive.
Nearly 20 years later they have been blessed with the opportunity to continue serving thousands of good families of the Central Valley who are ready for their help with reliable transportation and the tools necessary to obtain financial stability.
Each year, we have continued to improve our Buy Here Pay Here Program to help you best, and with each coming year we will continue to do so and expand our reach further.
As of this moment, we can only allow 8 New Members into our Program each week. Because of that, we have to carefully assess the thousands of applications we receive to ensure we provide those who are most ready for our help with the dedication and support they need.
These 8 New Members each benefit from:
Flexible Down Payments – Unlike other Buy Here Pay Here's we do not base our Program on your down payment. We have many Members who qualify with as low as $500 down while others may need $1,000, $1,500, or more. We also provide deferred down payment options to give you some time to come up with the full amount, on top of a deposit layaway so you can reserve your position within our Program. your down payment is based on the Program structure that will give you the most comfortable term and allow you to take into account unforeseen expenses that come up in the future.
Onsite Repair Facility with Interest-Free Financing Available– Any vehicle you choose will be carefully serviced by our Onsite Repair Facility and it keeps its doors open to you after you join our buy here pay here Program. We place a priority on Member work over anything and provide special interest-free financing on service done with us on certain conditions. Because of this, we follow a first-come-first-serve approach to be as fair as we can to each Member.
High Accountability – Just like your mother or father helped remind you night after night to brush your teeth, even when you didn't want to and threw a fit, we aim to do the same with your Program. Chances are, you probably haven't thought about them while you brushed your teeth in years and yet, you still brush your teeth. you have a good set of teeth now because they held you EXTERNALLY accountable until you now hold yourself INTERNALLY accountable. We will hold you externally accountable to help you build good financial habits you can carry with you forever.
---
What Should I Know About Your Buy Here Pay Here Program?
---
What do I need to qualify for Buy Here Pay Here with Westland Auto Sales?
Here are the basic Program requirements you'll need:
Proof of Income – These can include:

Past 3 Pay Stubs
Tax Return or W2
Award Letter (SSI, Workers' Comp, Severance, Divorce Decree, Pension)
Past 12 Bank Statements

Proof of Residence Under Your Name & Dated Within The Last 30 Days – These can include:

Utility Bill
Cell Phone Bill
Internet/Cable Bill
2 Pieces of Mail that include your name, date, and address.

Driver's License or Valid Photo ID
A Down Payment – We recommend you save as much as possible. Having a higher down payment provides you with better terms that make things much more manageable for you.
Bank Statements for the Last 3 Months (If You Have a Bank Account)
Make an Appointment & Visit Us in Person – In order to ensure we are the right organization to help you best and customize the Program specifically for you, you would need to come in person. We work on an appointment basis only so that we can devote our entire attention to those who are truly ready. While some of the process can be done virtually, the bulk needs to be completed in person. We guarantee each appointment to provide you with the exact figures to give you the highest opportunity of success through our Program and guidance toward a better path, even if you do not move forward with us at the moment.
Will Buy Here Pay Here with Westland Auto Sales improve my credit?
It most definitely can! By having your payment history reported to credit bureaus, you can begin the process of improving your credit score, one payment at a time. We will also provide you with advice on other areas that can help you in your specific situation. Remember, though, we can only guide you and give you the tools, it's up to you to use them.
What will make me a great fit for the Buy Here Pay Here Program at Westland Auto Sales?
The following are what we look for in each Member we provide one of the 8 positions in our Buy Here Pay Here Program:
Being Ready & Dedicated for Our Help On Your Long-Term Success

This is the biggest thing we look for above all else. you could bring $8,000 on a $10,000 car and you will not earn one of the 8 positions if we see you are not ready.

Stability in Employment & Residence

The more stable You are, the higher the chance that you can focus on the goal. When interruptions hit your life, trust us, they always do, You are more prepared to face them successfully when You are stable.

Ability to Pay Through Your Program Comfortably

This is the reason why a down payment is required. It is a means to get you a comfortable payment term that will let you live without feeling like you are constantly underwater.

Taking Extreme Responsibility for Your Past

We understand that life happens and many things are out of our control. However, the future is within our control. If you are dedicated to making a positive change, it means taking the necessary responsibility to learn how you can ensure those out-of-control life events stay in control and never happen again.

"If it's not our fault, there's nothing we can do. If it's our fault, we can find ways to improve it."

Resident of the Central Valley

In order to ensure we have a clear focus on our Members, we only serve long-standing residents of the Central Valley. Once you have spent over 3 years living in the Central Valley, you will qualify for our assistance.

Focused on the Program, NOT the Vehicle

need to understand that the vehicle is only a small tool to help you obtain what you truly need help with. As long as the vehicle fits your needs and you recognize that the Program is what will allow you to achieve true success, you will be on the right path.

Understand We Are Here to Help, but We Aren't Perfect. We Need Your Help Too.

Our Buy Here Pay Here Program has come a long way from when we opened in 2007, yet it still has a lot of room to grow. If you view us as a partner to help fuel your success and help us continue to improve it for you and everyone else beyond, we will be able to provide the best service we can. We are in this together.
What type of vehicle can I expect to get with the Buy Here Pay Here Program at Westland Auto Sales?
You will find a family-oriented vehicle that has been carefully chosen for its safety, reliability, and practicality. You will not find flashy, sporty, or luxury cars here. This is because these vehicles are notorious for being unreliable, unsafe, and expensive.
Our goal is to provide you with a used vehicle that is affordable, dependable, and will keep you focused on your credit and finances.
Is there a limit to how many people You can allow to join through the Buy Here Pay Here Program?
At the moment, our organization is only capable of accepting 8 New Members per week through our Buy Here Pay Here Program. This is because we devote all of our time, attention, and resources to our Members' success, and allowing more into the Program would not allow that degree of dedication. That would be unacceptable for us.
We plan on allowing this to continue growing and hope that our Members can continue guiding us in ways we can improve our Program further and reach more of those who could use our help.
We are not a used car dealership nor a finance company. We are a community set on providing results to our Members and building long-lasting relationships that are beneficial for everyone. We are an organization where our Members can feel confident to refer others like them and help everyone grow together.
---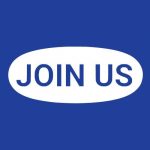 Are You Ready to Take Action and Embrace a Better Future?
---
If this doesn't seem like something that resonates with you, we thank you for recognizing it quickly and truly wish you the best.
For the rest of you…Are you ready to take action and embrace a better future?
Fill Out This Form Below & Get Started!
***PLEASE FOLLOW THESE INSTRUCTIONS***
Briefly explain your situation to us so we can understand and serve you best.
Tell us how you are hoping we can help you solve your problem.
Can we trust that you understand that we cannot help everyone but if we are able to help you, are you ready to view us as a partner in solving that problem?
How did you hear about us? – Type One (Friend or Family [most common], Google, Facebook, Instagram, TikTok, YouTube)
PLEASE NOTE: If you do not follow the instructions, we will be unable to proceed with your consultation.
We work on an appointment basis only in order to devote our full attention, preparation, and time to you. Walk-ins are not accepted. If you would like to join our program, please contact us to make your appointment.
---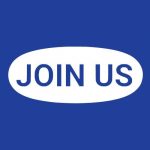 Buy Here Pay Here at Westland Auto Sales
---
Main Areas We Service
Our Buy Here Pay Here program only provides service to residents of the Fresno area. We are not equipped to provide our services beyond 40 miles outside of Fresno.
Hours & Locations
Once you make your appointment with us, let your representative know which location you'd like to visit.
Westland Auto Sales – Buy Here Pay Here
3910 E Belmont Ave Fresno CA 93702

Or
Westland Auto Sales – Buy Here Pay Here
3690 E Belmont Ave Fresno CA 93702

Phone: (559) 444-0123
Email: westlandautosales@gmail.com

Hours of Operation:
Monday – Saturday 9 AM – 6 PM
Sundays 10 AM – 5 PM
Dealership Information:
---
Westland Auto Sales – Fresno's Buy Here Pay Here Car Dealer
Service Department
(559) 981-2535
Accounts Success Department
(559) 233-0107
Business Hours:
---
Mon - Sat :

9:00 AM - 6:00 PM

Sun :

10:00 AM - 5:00 PM
---
Our Vision
Empower those in need with the freedom of transportation and the tools to obtain financial stability.
---
Ready to Stop Struggling?!