Buy Here Pay Here Auto Sales: Your 5 Step Way to Great Deals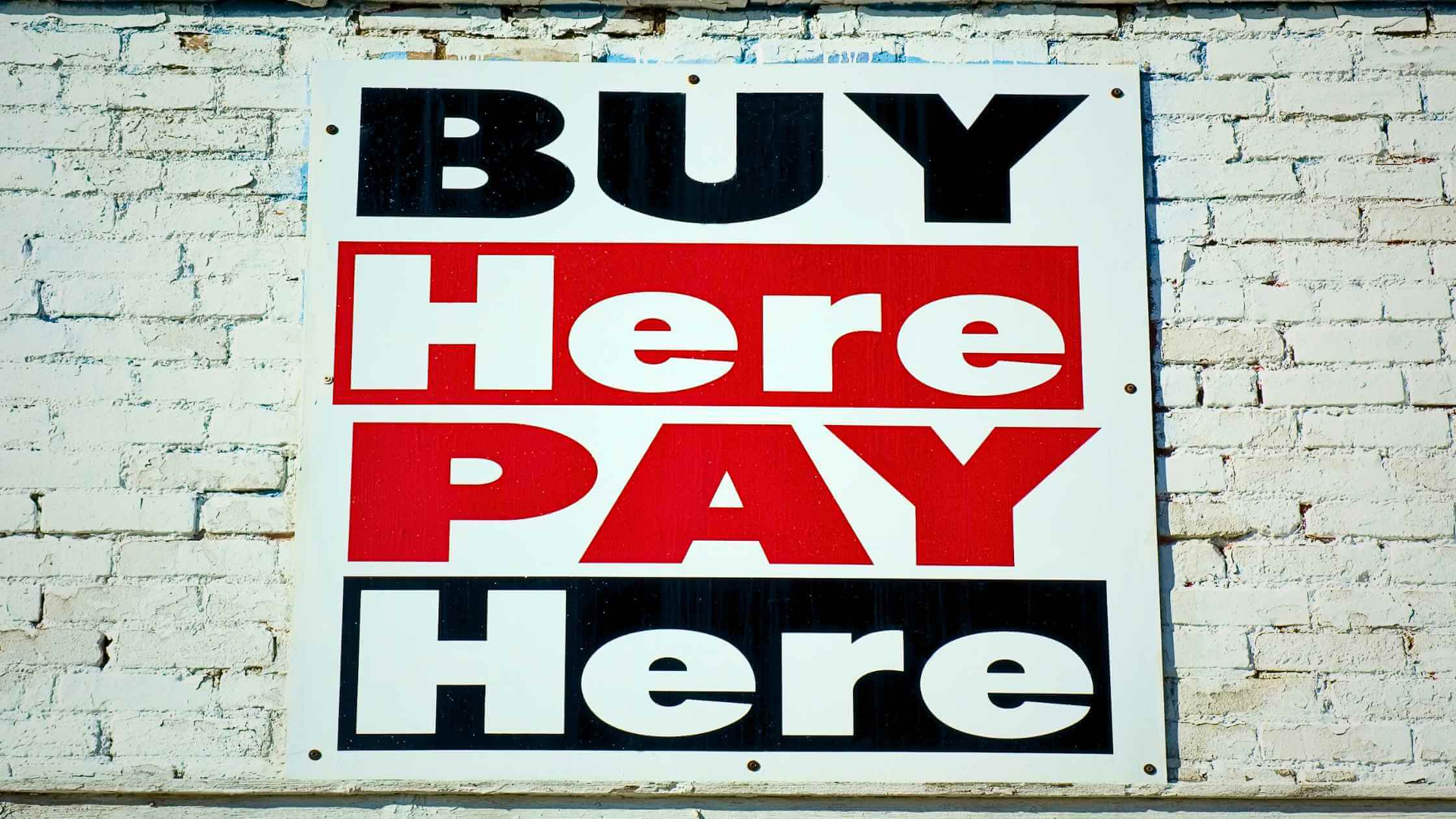 ---
Unlock Your Path to Affordable Car Ownership: A Deep Dive into Buy Here Pay Here Auto Sales
---
With so much conflicting information about buy here pay here auto sales, it's nearly impossible to know if you're picking the right one or if you're about to be gouged for everything you have. But what if you could know the exact blueprint to finding a great one? The exact process that would allow you to weed out the bad and set yourself up for success.
Imagine being handed the keys to your own vehicle, not by a faceless corporation, but by a local Fresno business that's got your back. Keep reading, because we're about to turn that key and rev up your knowledge about Buy Here Pay Here Dealerships!
Unlock the door to car ownership with the right Buy Here Pay Here financing.
---
Buy Here Pay Here Auto Sales
– Table of Contents –
---
---
What is Buy Here Pay Here?
---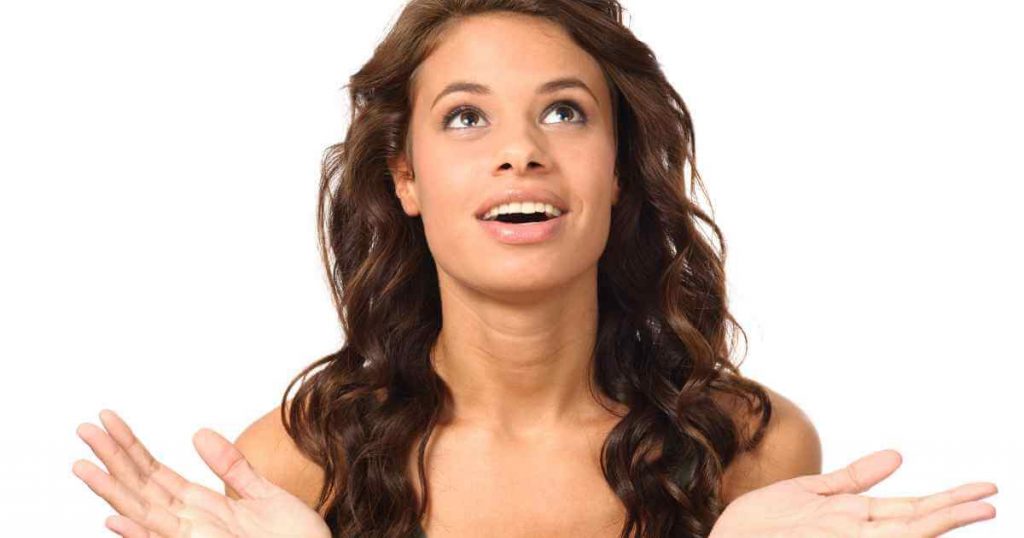 Let's Explain What Buy Here Pay Here auto sales is
Let's start with the basics. Buy Here Pay Here (BHPH) auto sales are like a three-layer cake – dealership, finance, and aftercare – all rolled into one.
It's a system where the dealership also provides the financing. In other words, the dealership is the bank.
So if you have bad credit or a rockier financial past than the Grand Canyon, buy here pay here could be your lifeline.
How Buy Here Pay Here differs from traditional financing options
Imagine walking into a dealership and driving out with a car without having to navigate the labyrinth of banks and finance companies. It's like picking out a chocolate chip cookie and eating it right there.
That's the essence of BHPH.
This system deviates from traditional financing where the dealership, bank, and you play a long and often frustrating game of ping pong with your application.
Many people know buy here pay here auto sales as no credit check car dealers.
You can find plenty by searching for car lots bad credit near me or dealerships with no credit checks. You'll find plenty that can take great care of you.
Best of all, BHPH simplifies it all.
The benefits of choosing a BHPH dealership
Choosing a BHPH dealership is like having a VIP pass at a music concert. You have access to in-house financing, flexible payment options, and a chance to rebuild your credit.
Plus, if your car decides to take a sudden vacation, our in-house repair shop is here to get it back on the road.
---
Exploring the Buy Here Pay Here Auto Sales Inventory
---
Importance of a diverse vehicle inventory at Buy Here Pay Here Car Lots
One size does not fit all, especially when it comes to cars.
At a buy here pay here dealership, the inventory isn't just a list of cars; it's a buffet of options suited to various needs, tastes, and budgets. Like a wardrobe that has an outfit for every occasion, a diverse vehicle inventory ensures you find a car that fits your lifestyle and personality.
Our own buy here pay here car lots specialize in reliable family options to make sure we can get you up and running quickly.
Tip: Stay away from sports or luxury vehicles if you need BHPH. Focus on reliability so you can use it as a stepping stone!
Highlighting popular vehicle options in the buy here pay here dealerships market
From SUVs that can handle family adventures to fuel-efficient sedans for your daily commute, BHPH offers a range of popular vehicle options. You might even find that fancy car you've been daydreaming about during your lunch breaks!
The most popular vehicles you'll find at BHPH car lots will be:
Chevy Tahoes
Chevy Impalas
Honda Civics
Honda Accords
Toyota Camry
Toyota Corolla
Dodge Journey
Hyundai Elantra
Kia Optima
Hyundai Sonata
Ford Fusion
How to find the right car for your needs
Finding the right car is like dating – it's about finding the one that compliments you and can stick with you through thick and thin. It's not just about the aesthetics; it's about reliability, functionality, and, of course, the price tag.
We urge you to take the time prior to visiting the used car dealership to figure out what you will be using the car for. I don't mean the exact year, make, and model. What I'm saying is what you will need the car to help you do on a regular basis.
With this knowledge, a good buy here pay here car dealer will be able to listen to your needs and find the best suitable options.
They'll be like your matchmaker, guiding you to your perfect automotive match.
However, we also highly recommend that you learn how to inspect a used car for sale.
---
The Recipe for Buy Here Pay Here Auto Sales Application Process
---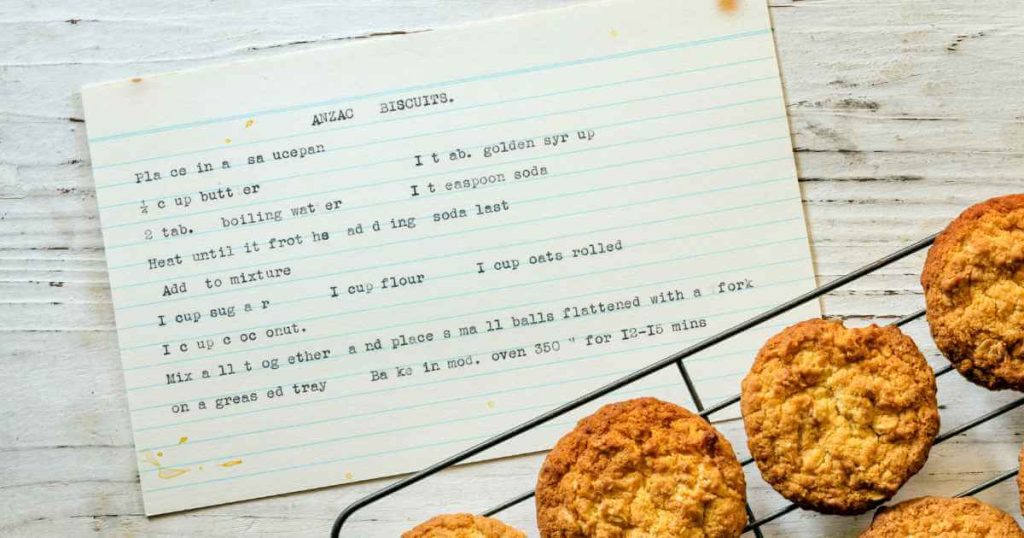 Step-by-step guide to the Buy Here Pay Here financing application
Applying for financing at a BHPH dealership is like cooking with a recipe; follow the steps, and you'll get a satisfactory result.
From filling out the application to providing necessary documentation – it's a clear, straightforward process, laid out for you by our team.
First off, hop online and see if they have a commitment-free application you can fill out from the comfort of your own home. If so, get that sucker filled out in a jiffy.
Make sure to be as honest as you can on it. Don't round up figures, play it on the safer side.
The last thing you want is them calling you to come in and then when you show up they tell you your approval has changed because the information you submitted does not match up.
Understanding the documentation requirements buy here pay here dealerships near me
Second up, providing the right documents is crucial, like ingredients in a cake. From proofs of income and residence, bank statements, to a valid driver's license or photo ID, we guide you through the documentation requirements, ensuring a seamless experience.
We recommend you send all of the documents prior to your appointment so you can make your in-person experience quick and seamless.
Tips for a successful Buy Here Pay Here Auto Sales application
Be honest and thorough. It's as simple as that.
The more accurate information you provide, the better your chances of approval. And remember, it's not a race. Take your time to understand and fill out the application correctly.
Call up the dealership afterward and explain your situation. While at a traditional used car dealership, your story doesn't matter, a buy here pay here car dealer listens to you as a human being.
We know things get tough from time-to-time and we are willing to hear the full picture to understand why mishaps may have occurred in the past.
---
Approval and Vehicle Selection at Buy Here Pay Here Auto Sales
---
The role of credit history in Buy Here Pay Here auto sales approvals
Credit history plays a role in BHPH approvals, but it's not the only factor.
It's like being part of a band. You have an important part to play, but so do other factors, like your ability to make regular payments and stability in your job and residence.
Being able to explain your situation in the past can help tremendously. If it was an honest error, you showing how it was and how you've learned from it speaks wonders.
Explaining the approval process and criteria
The approval process at a BHPH dealership is designed to be stress-free and quick. We look at your overall financial situation, living stability, and current lifestyle rather than just your credit history.
It's like a teacher who focuses on the improvement and effort of the student, not just the final grades.
Choosing the right vehicle within your approved range at Buy Here Pay Here Auto Sales
Once approved, you can choose from our diverse range of vehicles within the optimal range for you.
It's like shopping with a gift card. You know your limit, but within that limit, you can choose anything you like.
Pretty cool, right?
---
Making Payments and Building Credit with Buy Here Pay Here Auto Sales
---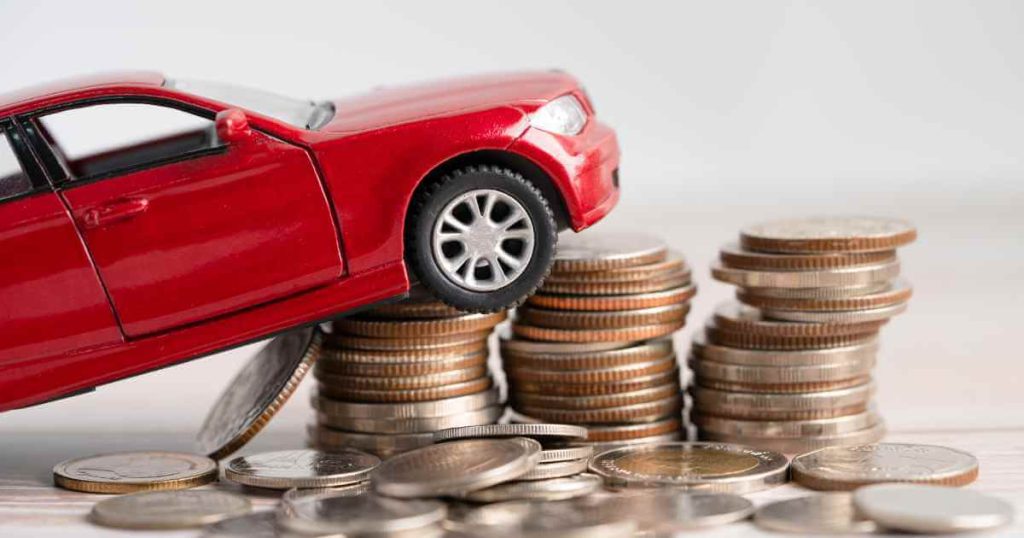 Importance of on-time payments for credit improvement
Making your payments on time is not just beneficial for your credit score; it's a sign of financial responsibility.
It's like doing your homework. Consistency pays off in the long run and helps you build a better credit history.
While not all BHPH car lots report to credit, the ones that do can help you tremendously. Get into the habit of always paying on time.
Available payment methods and flexibility at Buy Here Pay Here Auto Sales
We offer a range of payment methods and flexibility. You can choose what suits you best: online payments or direct debits.
We tailor your payment schedule to match your income so that it is easier for you to stay on top of your financial responsibilities.
Instead of seeing a daunting $450 payment, it can be broken up into 2 $225 payments every month, or even $112 4 times a month. This makes it ridiculously easier for our Members to stay on top of things and never feel burdened.
We understand that life is unpredictable, and we are here to support you through the bumpy rides.
Credit reporting and its impact on credit scores
Tip: Make sure the buy here pay here car dealer you are purchasing through reports to credit.
If a buy here pay here car dealer you're considering does not report to credit, stay away.
Buy here pay here financing should be used as a stepping stone to get you back into the fold of traditional financing.
With every on-time payment you make, we report to the credit bureaus which allows you to reconstruct your credit. It's like a pat on the back for doing a good job, gradually improving your credit score.
This is the goal!
By improving your credit, it opens countless opportunities for your money, careers, investments, and overall life.
Whatever you do, do not get stuck in the BHPH loop.
---
Maintaining Your Vehicle With Buy Here Pay Here Auto Sales
---
The value of regular maintenance and repairs
Keeping your car in top shape is like taking care of your health. Regular maintenance and repairs ensure your car's longevity and can prevent unexpected breakdowns.
Plus, a well-maintained car is always more fun to drive!
If your BHPH car dealer of choice has an onsite shop, take advantage of it.
At our own shop, we have a record of all maintenance performed by us which means we know the car better than a random mechanic.
How in-house repair shops can help with vehicle reliability
Having an in-house repair shop is like having a family doctor for your car. They know your vehicle's history and can provide tailored care, which ultimately results in better vehicle reliability.
Not to mention that we offer discounts for existing customers and prioritize customer work over outside work at all times.
Oh, did I mention interest-free financing on work performed by us too?
Exploring warranty options at a Buy Here Pay Here Near Me
At our BHPH dealership, we offer two FREE warranties. Think of them as an extra safety net, protecting you from any unforeseen repair costs.
The first is a 30-day or 1,000-mile warranty that covers the components that are considered safety and keep the vehicle on the road. This is the most crucial time to break in a car and it's our way of ensuring we didn't miss anything.
Anything can happen, no matter how thorough we are. They are used machines after all!
The second is an industry-leading FREE 2-year or 24,000-mile warranty that covers the major components of your vehicle to keep you stress-free and on the road!
---
Go Get Approved at a Buy Here Pay Here Auto Sales
---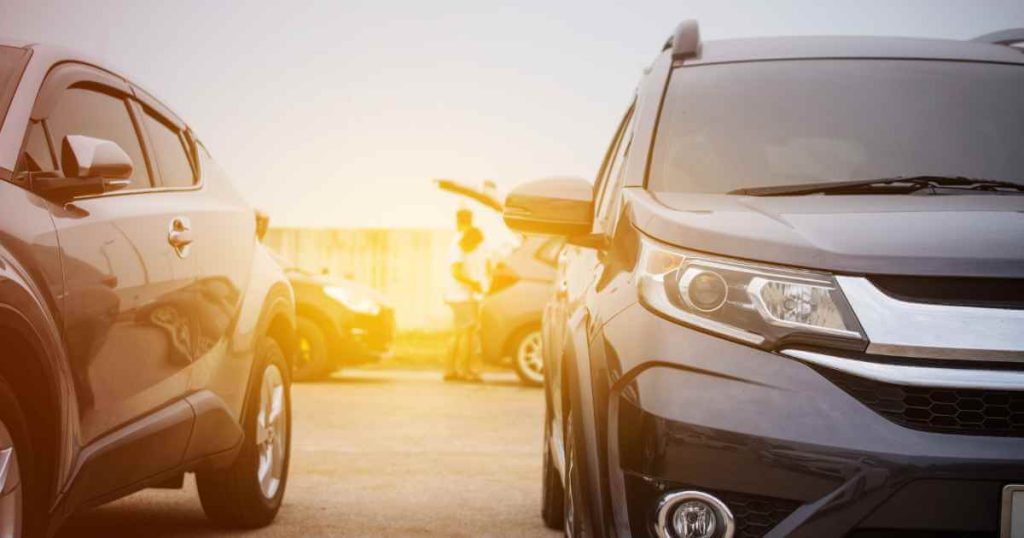 The Buy Here Pay Here auto sales process
To recap, buy here pay here auto sales is a one-stop solution that offers vehicle purchase, financing, and aftercare all under one roof. It's an opportunity for individuals with less-than-perfect credit to drive off in a car of their own, potentially improving their credit history in the process.
From flexible payment options to an array of vehicles to choose from, the benefits of BHPH are manifold. It's the convenience of car buying redefined, allowing you to focus on enjoying your new vehicle.
So why wait?
Put on your explorer's hat and dive into the world of buy here pay here places. Your road to affordable car ownership starts here.
Give me a little credit people! I won't leave you hanging when you still have questions about buy here pay here auto sales.
Q. How many hours is the car buying process?
Typically, the car buying process can take anywhere from 2 to 4 hours. But with buy here pay here places near me, we streamline the process to make it as quick and stress-free as possible. If you follow our steps by starting before you visit the dealership, you could easily cut this down to 1 1/2 hours or less!
Q. What is the first step in the auto purchasing process?
The first step is to evaluate your needs, budget, and financial situation. Once you have that figured out, the world of auto purchasing becomes much easier to navigate.
Q. What should you not do when financing a car?
Avoid over-committing. It's essential to choose a vehicle and a payment plan that fits comfortably within your budget. Put as much down payment as you can, shorten the term as much as possible, and find a vehicle you truly need, not want.
Q. Is it better to finance through dealer or bank?
It depends on your specific situation. If you have a stellar credit score, bank financing might offer you a lower interest rate. But for those with less-than-perfect credit, dealer financing, especially BHPH, could be a viable option.
Q. How long does it take to pay off a car?
On average, it takes about 5-6 years to pay off a car loan. But with BHPH, the term length can be more flexible depending on your financial situation. On average, our Members pay off their vehicles in just over 28 months (just over 2 years).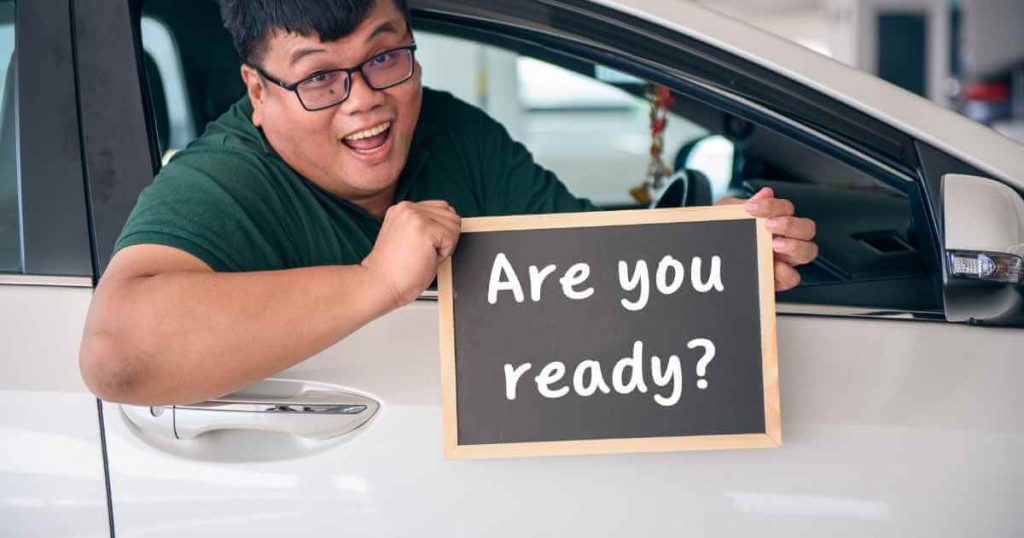 Ready to begin your journey with Buy Here Pay Here auto sales? Your key to affordable car ownership awaits.
Get approved with us today!
Disclaimer: The information provided in this article is for educational purposes only. It is not financial advice. Always consult with a qualified financial professional for personalized guidance.
Empower those in need with the freedom of transportation and the tools to obtain financial stability.
Other Articles To Help You On Your Journey:
What is a Buy Here Pay Here Dealership in California? So, you've found yourself wondering what buy and pay here dealerships in California are. Maybe someone told you they would be the best route for you. But, being the bright star you are, you're not just going to take their word for it. Good for […]

---

Understanding Car Options at Buy Here Pay Here's Near Me You're realizing that buy here pay here may just be exactly what you need to solve your transportation problems. But did you know that there's a bigger problem than not having a car to get around? The type of car you find at buy here […]

---

Unpacking Buy Pay Here Reqs & Qualifications While it may seem like buy pay here dealers have no requirements or qualifications and accept everyone on the surface, you'd be surprised that it's not the case. In fact, ones that do may pose a huge risk for you. Imagine I ask you for help making something […]

---
Dealership Information:
---
Westland Auto Sales – Fresno's Buy Here Pay Here Car Dealer
Service Department
(559) 981-2535
Accounts Success Department
(559) 233-0107
Business Hours:
---
Mon - Sat :

9:00 AM - 6:00 PM

Sun :

10:00 AM - 5:00 PM