Buy Here Pay Here $500 Down No Credit Check: The Good & Not So Good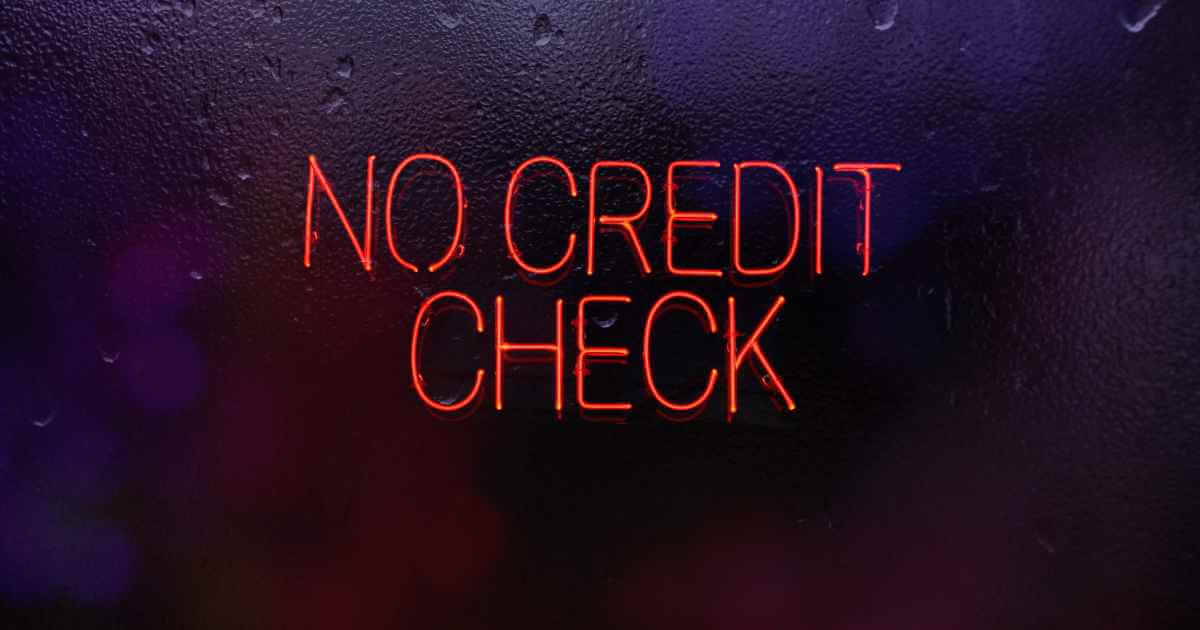 ---
Your Guide to Buy Here Pay Here Car Dealerships with $500 Down
---
You are losing money by the minute by not having a reliable vehicle. Luckily, there is an easy and quick solution: Buy Here Pay Here $500 Down No Credit Check
Sounds like a scam, huh?
Well, it's not. In fact, it is an amazing option for those who are prepared to turn their life around for the better! They can give you the chance to not only purchase a reliable vehicle but also rebuild your credit.
But there are two sides to the coin. Let's dig in to make sure you can make a fully informed decision!
---
Buy Here Pay Here $500 Down No Credit Check
– Table of Contents –
---
---
Understanding Buy Here Pay Here $500 Down No Credit Check
---
In the realm of auto financing, "Buy Here Pay Here" refers to a type of dealership that provides in-house financing. This means the dealership itself extends the loan to the buyer, making it a one-stop-shop for your car buying needs.
The Buy Here Pay Here $500 down no credit check concept opens up a world of possibilities for those who may find traditional car financing with low down payment routes challenging.
What is Buy Here Pay Here Financing?
Buy Here Pay Here (BHPH) Financing breaks the mold of traditional car loans. In essence, BHPH financing means that the car dealership you purchase from is also the institution lending you the money to buy the vehicle.
Instead of seeking approval from banks or outside car lenders, the dealership provides an in-house financing model with easy approval car financing.
This unique model has several benefits for those with less-than-stellar credit histories or those seeking a buy here pay here $500 down no credit check agreement. It offers an opportunity to secure a car loan without the hurdles of strict credit requirements.
Benefits of In-House Financing & Cons
BHPH in-house financing is specialized for individuals with poor credit or no credit at all. It provides an opportunity to purchase a car without requiring the usual stringent credit checks that traditional lenders typically demand.
It has a few distinct advantages. Some of these advantages of buy here pay here dealerships include:
simplified buying process
flexible payment terms
potential to rebuild credit.
While low credit car financing can be great, it's not without its drawbacks.
It can come with higher interest rates, and missed payments could result in immediate repossession of the vehicle. It's vital to fully understand these pros and cons before proceeding with a BHPH dealership.
It's also crucial to understand that no two buy here pay here dealerships are the same. Researching them ahead of time can be the difference between you succeeding or feeling like you were taken advantage of.
The $500 Down Payment Option
Not everyone can afford to put down a large sum of money when purchasing a car. This is where the $500 down payment option comes into play.
One of the major appeals of some BHPH financing dealers is the low down payment option.
At our own Fresno buy here pay here car dealer, we approve our members with as low as $500 down. This makes car ownership more accessible to a larger group of our members.
Remember, though, this attractive offer isn't and shouldn't be suited for all.
Each individual's financial situation is unique, and dealerships will assess the situation before determining the down payment. While we would love to approve everyone with our $500 down payment car financing, we want you to succeed more.
Putting someone in a vehicle with too low of a down payment could set them up for failure. It's our way of making sure we can set you up for a better future.
Tips for Saving for the $500 Down Payment
To gather the $500 down payment, consider implementing a savings strategy.
This might include reducing discretionary expenses, setting up an automatic savings plan, or even taking on a part-time job.
You can check out our article on saving up a good down payment for help with this.
The Process of Buy Here Pay Here $500 Down No Credit Check
Before you can drive off the dealership lot in your newly purchased vehicle, there are a few steps to complete.
The application and approval process for a buy here pay here $500 down no credit check car loans plan can be relatively straightforward, but it's crucial to choose the right car with your $500 down payment.
Choosing the right car for your $500 down payment is essential, and dealerships typically provide a range of vehicles that qualify for this program. Provided all requirements are met, your process ends with an approval and you driving home.
Documentation Needed
As with any financing option, you will need to provide documentation to apply for a BHPH loan.
This typically includes:
proof of income
proof of residency
valid driver's license or photo ID
bank statements
Inspecting the Used Vehicle
Before finalizing the purchase, ensure you thoroughly inspect the used vehicle.
Look out for any signs of wear and tear or mechanical issues. Even if you are mechanically inclined, it's good to have a second set of eyes on it.
Consider having a trusted mechanic examine the car as well.
You can follow our guide on how to inspect used cars for sale to help with this.
Credit Reporting and Accountability
When you make regular, on-time payments on your BHPH auto loans for credit-challenged individuals, it helps improve your credit score. This is because many BHPH dealerships, like Westland Auto Sales, report to credit bureaus, which ensures a bump in your score for successful payments.
BHPH financing isn't just a pathway to car ownership; it's also an opportunity to improve your credit.
Making timely payments can positively impact your credit score but skipping them could also mean your score decreasing.
Because of this, we take a high accountability approach with our members. We want to make sure you succeed in improving your credit and paying off your vehicle. By holding you accountable and regularly reporting to credit, we can help do just that.
Best Practices for Maintaining Good Credit with Buy Here Pay Here $500 Down No Credit Check Car Dealers
Staying on top of payments is a critical aspect of maintaining good credit with BHPH financing.
Always plan your budget to include your car payment, communicate promptly with your dealer if any payment issues arise, and monitor your credit score regularly to observe the positive impacts of your on-time payments.
You can also read all about our how to improve your credit score here.
---
Financing Drawbacks and Responsible Ownership at Buy Here Pay Here $500 Down No Credit Check Dealers
---
Every financing model has its challenges and risks. In BHPH financing, you need to be aware of and understand the implications of low down payments and the importance of budgeting to ensure responsible car ownership.
Yes, there are drawbacks of low down payment car loans too.
Car ownership is not merely about buying a vehicle; it's about understanding and embracing the responsibilities that come with it.
The Downside of Low Down Payments
Low down payments, like $500, can seem very appealing, but they carry potential risks. They can lead to longer loan terms and higher monthly payments.
Low down payments carry potential risks you need to be aware of.
The most significant impact can be the overall cost of the loan, as the interest accrues over a more extended period.
Long-Term Consequences of Low Down Payments
Over time, lower down payments can result in paying considerably more for your vehicle than its original value due to interest. Therefore, it's critical to understand the long-term financial implications before committing to a low down payment.
Balancing Payments and Budgeting with Buy Here Pay Here $500 Down No Credit Check
One crucial aspect of managing a BHPH loan is ensuring your payments fit within your pay schedule and budget. Striking a balance between loan payments and your budget is your surefire way to responsible car ownership.
It's essential to stay disciplined in managing your finances and prioritizing your loan payments.
Creating a Personalized Budget for Car Ownership
Developing a personalized budget can make managing your car loan easier.
In addition to your monthly loan payment, consider costs such as fuel, insurance, and routine maintenance. Having a clear overview of these costs can help you better manage your finances.
Maintaining the Reliability of Your Car
Proper maintenance of your vehicle is integral to ensuring its reliability and longevity. It's also crucial to ensure you stay on top of your payments.
Regular maintenance causes your car to run smoothly and can prevent unexpected and potentially costly repairs down the line that could interfere with your budget and finances.
Onsite repair shops, like the one at Westland Auto Sales, offer financing for members on repairs to help keep your vehicle in top condition. It's great knowing you have a reliable car repair shop in Fresno CA that works under the same umbrella as the dealer you trust.
Essential Car Maintenance Checklist
Consider implementing a routine car maintenance checklist.
This should include regular oil changes, tire rotations, and brake checks. Keeping up with these tasks can extend the life of your vehicle and ensure safe driving.
The 2-Year Warranty for Used Cars at our Buy Here Pay Here $500 Down No Credit Check Dealership
One way to keep your ownership stress-free is by taking advantage of the warranty offered by our buy here pay here dealerships in Fresno CA. This warranty can cover potential mechanical issues, ensuring peace of mind during the first 30 days or 1,000 miles.
Don't think that's enough? Us either!
A major benefit of our dealership is the 2-year or 24,000-mile warranty we provide on top of that!
It offers additional peace of mind and ensures your car remains reliable without added costs for covered repairs.
Frequently Asked Questions about the 2-Year Warranty
Before committing to a vehicle purchase, it's important to fully understand what the warranty covers. Common questions include what kinds of repairs are included, whether it covers parts and labor, and the duration of the warranty.
You can check out our warranty details here.
---
Is Buy Here Pay Here $500 Down No Credit Check Right for You?
---
The buy here pay here $500 down no credit check model might be the right fit for you if you have credit challenges but still need a reliable vehicle. It provides the chance for individuals to rebuild their credit while driving a reliable vehicle.
While it's a great option and opens doors to car ownership for many people, it is not for everyone. It's crucial you consider whether this is the right option for you.
If you determine it is and you're ready to start your car ownership journey today, our doors are open to you!
Start Your Car Ownership Journey Today!
Are you ready to take that first step into car ownership? Embrace the opportunity to start building your credit while enjoying the freedom and independence a vehicle offers.
If you're in our area and looking for reliable Fresno CA car dealerships with in-house financing, you've found it. Hit us up!
Let's take a closer look at some of the common questions surrounding the Buy Here Pay Here financing model with a $500 down payment.
Q: How Does Buy Here Pay Here Work?
BHPH dealerships provide in-house financing, meaning the dealership itself extends the loan to the buyer. Instead of shopping your application out to multiple lenders who determine your approval off your credit, they are able to analyze it internally and provide you the car loan themselves.
Q: Can I Get Approved at a Buy Here Pay Here $500 Down No Credit Check with Bad Credit?
Yes, BHPH dealerships specialize in working with individuals with poor or no credit. We recommend you come prepared with all the necessary documentation. This will improve your odds of getting the best car loan offer for you.
Q: What If I Can't Afford the $500 Down Payment?
At Westland Auto Sales, we work with you to find a down payment and financing plan that suits your budget and financial situation. While our minimum to drive off a vehicle is $500, it doesn't mean you can't still be approved. We have a deposit layaway plan to allow you to secure a specific vehicle until you have met your down payment requirement.
We recommend you use these tips to save up a good down payment on a car.
Q: How Can a Buy Here Pay Here $500 Down No Credit Check Dealer Help Improve My Credit?
When you make regular, on-time payments on your BHPH auto loan, these payments are often reported to credit bureaus. This can help improve your credit score. It's that easy!
Q: What Cars Can I Get with $500 Down?
When it comes to $500 down auto loans, you are not limited to a certain inventory. The specific inventory varies, but at our car dealership bad credit approval, we strive to offer a wide variety of vehicles to suit different needs of our members.
If you're ready to take the first step towards car ownership with buy here pay here $500 down no credit check, contact us today at Westland Auto Sales. We are committed to helping you find a reliable vehicle that suits your needs and budget.
We believe in you, and we're here to support you on your journey to car ownership.
Embrace the freedom and convenience that comes with car ownership, while also building a better credit future.
– Shameless Plug –
Contact Us Today to Get Approved For Your Pre Owned Vehicle
If you're in the market for a used car, truck, SUV, or van, and you're worried about your credit score, we are here to help.
Our team will help you get the pre-owned vehicle you need. With timely payments, it can improve your credit as well.
Thousands of other happy customers of the Fresno area just like you have already been approved and are on their path to a better future. With low down payments starting at only $500, great premiums for your trade-in, and a free warranty, you'll be set up to succeed from the start.
Contact us today! Learn all about our selection of pre-owned vehicles and bad credit car financing options.
---
Extra Resources To Help On Your Journey
---
Disclaimer: The information provided in this article is for educational purposes only. It is not financial advice. Always consult with a qualified financial professional for personalized guidance.