Why The Holidays Are The Best To Buy A Used Car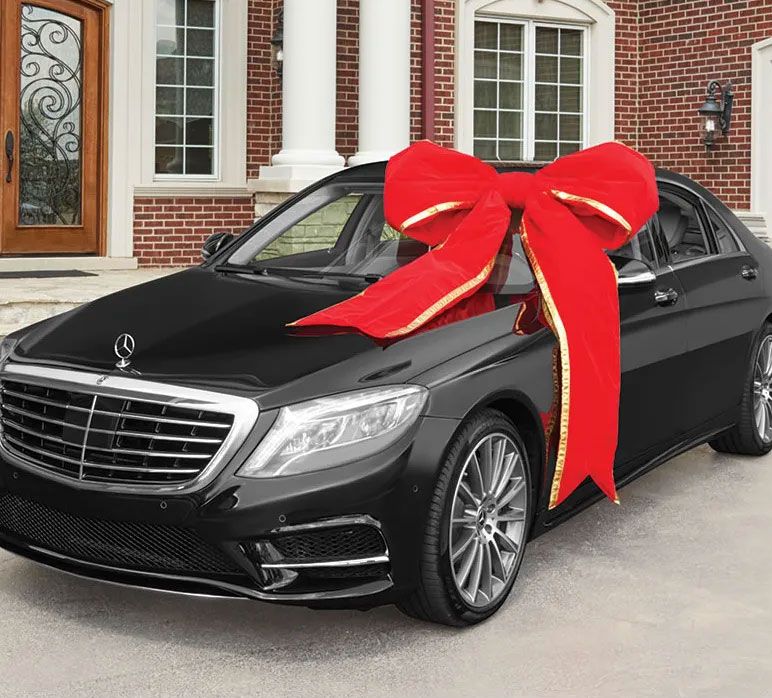 Thanksgiving and Christmas are wonderful! They are the perfect reason to gather families together and spend some quality time. Let's not forget the New Year either.
Holidays are also the best time to get the best deal on a used vehicle!
Most people assume that tax time, meaning late February through late April, is the best time to snatch yourself up a great deal and they wouldn't be wrong. That's the thing, though, great is not best.
See, here's the thing. When you shop for a used car, you usually think that the more money you can put on the car, the better the deal is going to get for you. Since you have a big tax refund check, natural thought would be to get it while it's hot.
But what if I were to tell you that it's also when your money means the least?
It comes down to supply and demand.
During Tax Time, dealerships are expecting people to get thousands of dollars back. They are also expecting these people to come and purchase a used car…all at the same time. So what do you think happens there?
Demand starts skyrocketing.
As more people come in wanting a used sedan, the dealership starts running low on inventory. The only option they have is to go and purchase more at the auction. But since every dealership is going through the same thing, what do you think happens at the auction?
Supply starts drying up.
As there are less used vehicles to purchase, the prices start coming up. It's not just by a couple of hundred dollars either. Try thousands. Especially for used SUV's and trucks.
So now the dealerships are left with only two options:
Don't purchase any inventory, which means that they also stop selling any inventory.
Purchase at the higher prices, which means they also have to sell at higher prices.
As I'm sure you've seen, year after year, every tax time you will find dealerships that look like one of two of these scenarios. They will either be ghost towns, or they will have a ton of inventory still.
Most people assume that the ghost town lots look like they are going out of business, while the others look healthy and inviting. The truth is, they are both doing well, and so are the customers.
The problem is that you're having to pay more for a car that you could buy for cheaper by coming to purchase it just a couple of months earlier.
That's right!
By purchasing your vehicle during November, December, or even the beginning of January, you can get the best possible deal all year round.
It really is a holiday miracle.
Most people don't see this because they're stuck in the mindset of having to fork over tons of money on gifts for everyone during the holidays, which leaves them strapped and hurting. They assume that without a huge down payment they won't be able to do much of anything and therefore end up spending more on small gifts and are left without the thing they really need to gift their family.
A vehicle.
The Beauty of the Holidays
Remember, it's all about supply and demand here as well! Ever wondered why dealerships look so full during the holidays?
Many dealerships are already thinking ahead to tax time. They are starting to build up their inventory so that they can get it for less expensive and be prepared for when tax time hits.
They start buying this vast selection of used vehicles, which drives up the supply…but there's no one around to buy it.
So what happens when there's high supply but low demand? That's right, the opposite of what happened earlier.
It's a business and they still need to keep money coming in. Some money is better than no money, so since they purchased the vehicles for a little cheaper, they can afford to give some discounts, special promotions, incentives.
Holidays are the best possible time to get the best possible deal on any used cars you might be searching for.
To give you an example, at Westland Auto Sales, we prepare for this time and run down payment promotions for our customers. Since we provide In House financing, which you might also know as Buy Here Pay Here financing, we can adjust the down payments and payments for our customers as needed.
We reduce the upfront down payment and provide more flexible deferred down payments for those that need it. We work with your schedule so that you are still able to provide your family with the gifts they want, without having to sacrifice the vehicle that will put them ahead.
To top that off, we also have huge discounts on our vehicles and a higher selection of nicer, newer, and lower mileage used suv/sedan/truck/minivan to fit your needs.
So what I'm telling you is that you can get yourself a nicer vehicle, for less expensive, with a lower down payment, and a flexible payment schedule.
Sound too good to be true?
It's not!
We are one of the only dealerships in the Fresno, CA area that specializes in BHPH, but that doesn't mean that other lots don't provide incentives and discounts. Many banks also loosen up and are willing to fight a little more for your deal.
We may make it the easiest for our customers during the Holidays, probably because we love to share the spirit, but other lots want your business too. Make sure to take advantage of this.
They don't say the early bird gets the worm for nothing.
Quick Tip
Want to take it a step further?
Try coupling tax time with the Holidays.
After purchasing your used vehicle for substantially cheaper, file your taxes and drop your refund down on your vehicle! You'll be getting the benefit of the best deal you could get all year along with the low balance by dropping so much money on the vehicle.
This method will save you tons of money on interest as well!
If you don't know how this would work, check out our article on How to Save Thousands By Paying Only Hundreds.
Conclusion
Tax Season can be a good time to get a used car, but the Holidays are the best. You can get a better selection of vehicles, a lower down payment, a much cheaper vehicle, and can even save tons of money on interest by using our quick tip.
Turn your Holidays into something truly magical by taking advantage of how supply and demand works. Give your family the gift they truly deserve these Holidays.