Account Success Specialist
---
You love people. You have strong attention to detail and organizational skills. Your communication and listening skills are so good that you wonder sometimes why you didn't become a therapist. You love to see people succeed, so much so that your thick skin allows you to be stern and hold others accountable toward the path away from failure.
Sound like the person that would stare back in the mirror?
Well, then it seems like you've just met our new Accounts Success Specialist!
---
What are you broadly responsible for?
---
As an Accounts Success Specialist at Westland Auto, you will be responsible for managing the accounts receivable process and ensuring timely collection of outstanding payments. Your strong attention to detail, organizational skills, and ability to communicate effectively will contribute to maintaining positive cash flow and minimizing delinquencies. You will work closely with Members, internal teams, and external partners to resolve payment issues and maintain accurate financial records. You will keep our Members on track to improve their credit through our Program.
You would report to the Accounts Success Manager.
---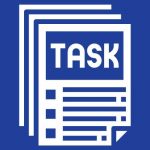 What are your regular tasks?
---
Process and post Member payments accurately, applying them to the appropriate accounts.
Generate and distribute Member invoices and statements on a regular basis.
Monitor and manage accounts receivable aging, identify overdue accounts, and follow up with Members for payment.
Communicate with Members via phone, email, or written correspondence to resolve payment issues and collect outstanding balances.
Investigate and resolve discrepancies or disputes related to payments, working collaboratively with internal departments and Members to reach a resolution.
Maintain accurate and up-to-date Member records, including contact information, payment terms, and transaction history.
Coordinate with the sales team to ensure proper documentation and authorization for credit terms and sales agreements.
Prepare and analyze accounts receivable reports, providing insights and recommendations to management.
Assist in month-end and year-end closing processes, including account reconciliations and provision for bad debts.
Work with collection agencies or legal representatives, if necessary, to pursue collection efforts.
Stay updated on industry regulations and best practices related to accounts receivable and collections practices.
Adhere to organization policies, procedures, and ethical standards.
Welcome Members into our program
Conduct proper procedures in the event of a repossession.
Additional tasks as needed.
---
What would your work environment be like?
---
This is a full-time position that will require you to work weekdays and weekends. It would operate in an office environment and involve standing, sitting for extended periods, and light physical activity. It would require frequent interaction with Members, other team members, vendors, and other external partners.
You would be part of a very positive atmosphere where all of us have a lot of fun and treat each other like family while never letting up on achieving results. You can expect to be frequently recognized for achievement and be well taken care of.
---
What would you help accomplish?
---
Your contributions will have a direct impact on ensuring our Members' success and strengthening their relationship with our organization. By effectively managing accounts receivable, handling collections processes, maintaining positive Member relationships, reconciling payments, collaborating with internal teams, and driving process improvement, you will contribute to the overall financial success of our organization and help us toward our mission of empowering credit-challenged individuals with reliable transportation and the necessary tools for financial stability.
---
What do we expect from you?
---
Proven experience in accounts receivable or collections, preferably in the automotive industry.
Excellent attention to detail and accuracy.
Strong analytical and problem-solving skills.
Effective communication and negotiation abilities.
Exceptional organizational and time management skills.
Ability to work independently and meet deadlines.
Empathy and professionalism in dealing with Members.
Proficient in using accounting software and MS Office applications, especially Excel.
Adaptable and able to work in a fast-paced, high-pressure environment
Positive attitude, motivational, and fearless
Some extras we'd love if you had:
Experience working with dealership management systems (DMS) and accounting software.
Knowledge of collections laws and regulations.
Familiarity with automotive financing and credit processes.
Bilingual proficiency in English and Spanish.
---
What benefits & comp would you get?
---
Your benefits would include:
401(k)
401(k) matching (5%)
Emergency sick day
Employee Discount
Paid Training
Paid Holidays (Christmas Day, New Year's Day, Thanksgiving, July 4th)
Employee appreciation lunches
Employee Bonus for Referrals
Excellent Culture
Paid time off
401(k)
401(k) matching (5%)
Employee Discount
Paid Training
Paid Holidays (Christmas Day, New Year's Day, Thanksgiving, July 4th)
Employee Appreciation Lunches
Employee Bonus for Referrals
Excellent Culture
Opportunity for Growth in Our Growing Organization
Your compensation would be structured as:
Base Pay Range paid on the 5th and the 20th of every month
Quarterly Bonus based on hitting predetermined goals
---
Ready to Improve People's Lives With Us?
---
We're excited to hear that! Submit your resume below, the position you're applying for, and tell us a little about yourself. Someone will be in touch very soon!
---
---
Not quite what you were looking for?
---
No worries! There are other positions that may be a better fit, and maybe even some that have not been created because the right person hadn't come along yet. Get in touch with us, let us know your interest and skills, and we'll let you know when a position that fits you perfectly opens up!
Also, please let your friends and family know if this position might be a great fit for them.
---
Need more info?