---
You love people, success, and challenge. You are selfless and recognize that your team is the means for you to achieve your goals. You make yourself available by constantly listening, motivating, coaching, redirecting, and showing them what they are truly capable of. You uphold a high standard in every area and ensure systems are always followed. You love analyzing data to help find inefficiencies and coming up with ways to improve, all while being able to manage your time to help you achieve more.
You are a true leader.
Sound like the person that would stare back in the mirror?
Well, then it seems like you've just met our new Vehicle & Credit Manager!
---
What are you broadly responsible for?
---
The Vehicle & Credit Manager is responsible for overseeing and managing the V&C department, ensuring the dealership's sales goals are surpassed, upholding the company's sales culture, actively training the V&C Consultant team, and maintaining a high degree of Member satisfaction. 
You would report to the General Manager.
---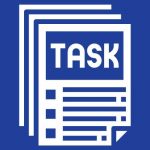 What are your regular tasks?
---
Train, Communicate, and Motivate your team regularly:

Hold daily training and motivational meetings.
Roleplay daily.
Actively teach how to read Members and determine if they are a good fit for our Program.
Hold one-on-one meetings each week to review the actions they have taken, their results, and their plan of attack moving forward.

Develop and implement sales strategies to achieve dealership sales goals:

Build and maintain connections with local businesses that can reinforce the value provided to each Member.
Plan with Marketing and hold Member appreciation events regularly.
Actively seek new or varying ways to increase physical traffic.
Actively analyze the sales systems and test small changes to continue improving procedures and closings.
Hold regular seminars and webinars with the team and ensure all Members are encouraged to bring friends and family.
Constantly work with Marketing on coming up with new ideas to increase the traffic of your location.

Uphold the company's high activity, high-results sales culture:

Shadow Consultants daily to ensure all systems and procedures are being followed with live Members and phone calls.
Continually remind the team of what is expected of them and encourage them to push harder.
Hold meetings where high performers are praised and rewarded.

Interview, hire, and onboard new staff as needed:

Develop and actively update a list of potential candidates for when positions open up.
Post job listings in all necessary channels.
Review all applications.
Conduct interviews with qualified candidates.
Hire candidates and ensure proper onboarding/training.

Maintain track of all Consultant's performance and company traffic:

Maintain meticulous data of all successful and unsuccessful closings to each individual.
Ensure each is updating the traffic and phone calls they receive throughout the day.
Generate sales reports and analyze them to provide feedback on what may need attention or a solution.
Monitor performance and provide feedback as needed in a positive, firm, direct, and constructive manner true to the organization's culture.
Communicate regularly with Collections to track the performance of sales and determine which Members need more attention from your team.
Communicate regularly with Collections to determine bad accounts and track which Consultants need more attention.
Maintain a high level of Member satisfaction and success:

Thank each prospect who applies physically at the dealership.
Sit down with each Member and establish clear expectations of them prior to reading and reviewing paperwork to ensure they have understood the Program.
Ensure each Consultant is following up with Members according to the company's onboarding and post-sale follow-up procedures.
Actively survey and reach out to Members to acquire feedback on our performance.
Take action on data-driven feedback and enact necessary changes to improve Member experience.

Coordinate with the Finance department to ensure the timely completion of sales transactions:

Communicate thoroughly with F&I Manager to ensure all of the proper information and documentation has been acquired to assess the Member's ability to fit with our Program.
Gather all necessary proof to back any information provided by Members.
Underwrite, sell aftermarket products, provide the best financing options, and assess each deal to maximize profit when needed.

Manage paperwork and documentation:

Ensure that all necessary paperwork and documentation has been acquired pre-sale so funding is secured immediately.
Put sale packets together and release them to the F&I manager.
Ensure DMV paperwork has been put together and released to Collections.

Ensure that your team is building and maintaining relationships with Repeat Members and Referral Partners to increase our best sources of traffic:

Ensure they are following up with repeat Members and providing incentives for them to continue returning to us.
Ensure they are asking for referrals from every prospect, Member, and person they know.
Ensure they are actively calling Referral Partners to thank them for referring.
Ensure they are taking trips to visit Partner Sites (dealerships, businesses, etc.) and maintaining/encouraging them to keep sending us traffic.

Maintain a weekly calendar & determine your most important next steps:

Analyze the previous week of personal performance and provide a report of results.
Generate a weekly calendar that will lay out the most important next steps intended to "Move the Needle."
Meet weekly with upper management and present findings, pitfalls, successes, and most important next steps.
Perform other tasks as needed to help the organization grow.
---
What would your work environment be like?
---
This is a full-time position that will require you to work flexible hours, including evenings and weekends. The work environment will be fast-paced and involve standing, walking, and sitting for extended periods of time. You would work primarily indoors, however, would also be required to step outside to check on your lot and team's performance.
You would be part of a very positive atmosphere where all of us have a lot of fun and treat each other like family while never letting up on achieving results. You can expect to be frequently recognized for achievement and be well taken care of.
---
What would you help accomplish?
---
You will play a pivotal role in leading a team that would attract and capture all the Members we know are ready for and require our assistance.
Your leadership, sales expertise, and focus on Member experience and success will enhance our team's performance, improve sales processes, and enhance the after-sale procedures, thereby ensuring our Members feel valued and loyal to us.
Ultimately, you would play a vital role in the overall success of our company's vision of empowering credit-challenged individuals with reliable transportation and the necessary tools for financial stability.
---
What do we expect from you?
---
Thorough knowledge in Business Administration, Sales, Marketing or related field.
At least 2 years of experience in automotive sales, with a track record of meeting and exceeding sales targets
Strong leadership with communication and training skills
Strong customer service skills
Self-motivated, organized, and dedicated
High problem-solving skills
Extremely responsible and results-driven
Adaptable and able to work in a fast-paced, high-pressure environment

Familiarity with a Customer Relationship Management software

Positive attitude, motivational, and fearless
Some extras we'd love if you had:
Experience managing a sales team in the automotive industry
Familiarity with buy here pay here financing
Bilingual in English and Spanish
---
What benefits & comp would you get?
---
Your benefits would include:
Paid time off
401(k)
401(k) matching (5%)
Employee Discount
Paid Training
Paid Holidays (Christmas Day, New Year's Day, Thanksgiving, July 4th)
Employee Appreciation Lunches
Employee Bonus for Referrals
Excellent Culture
Opportunity for Growth in Our Growing Organization
Your compensation would be structured as:
Base Salary paid on the 5th and the 20th of every month
Quarterly Bonus based on hitting predetermined goals
---
Ready to Improve People's Lives With Us?
---
We're excited to hear that! Submit your resume below, the position you're applying for, and tell us a little about yourself. Someone will be in touch very soon!
---
---
Not quite what you were looking for?
---
No worries! There are other positions that may be a better fit, and maybe even some that have not been created because the right person hadn't come along yet. Get in touch with us, let us know your interest and skills, and we'll let you know when a position that fits you perfectly opens up!
Also, please let your friends and family know if this position might be a great fit for them.
---
Need more info?