---
You love people, success, and challenge. You also love good competition. Hell, if anything that's probably one of the things you love most! You love helping others just as much as you do yourself. You uphold a high standard in every area and ensure no matter what you do, you are always the best. You are fearless and there is nothing that stops you from getting to your goals.
Sound like the person that would stare back in the mirror?
Well, then it seems like you've just met our new Vehicle & Credit Consultant!
---
What are you broadly responsible for?
---
As a Vehicle & Credit Consultant at Westland Auto, you will play a crucial role in creating a positive and memorable experience for our Members throughout the vehicle purchasing process. Your passion for helping others, excellent communication and listening skills, and commitment to Member satisfaction will contribute to achieving sales targets and fostering long-term Member relationships. You will work closely with our Members, providing guidance, product knowledge, and exceptional service to ensure their needs are met.
You would report to the V&C Manager.
---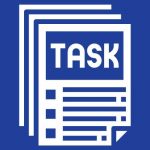 What are your regular tasks?
---
Procure leads through self-generated channels
Maintain daily activity on social media channels
Establish and maintain relationships with other businesses to generate referrals
Instantly engage (phone call, email, text, social media) with leads that come through any source
Make and confirm Consultation appointments
Greet and engage Members in a friendly and professional manner.
Conduct needs assessments and actively listen to understand Members' preferences and requirements.
Guide Members through the financing process and help them complete applications
Help Members understand their situation and provide them with the best possible solution
Find the best-suited vehicle options for their needs
Demonstrate vehicle and accompany Members on test drives.
Collaborate with the finance and insurance departments to secure appropriate financing and warranty options for Members.
Present Program figures to Members, including price, trade-in values, financing options, and additional services.
Complete sales contracts and paperwork accurately, ensuring compliance with legal and organization requirements.
Establish and maintain partnerships with local businesses and other dealerships.
Promote dealership events and encourage Members to bring friends and family.
Follow organization procedures and ask Members for feedback, review, pictures, videos, and referrals
Follow up with Members after the sale to ensure satisfaction and address any concerns.
Collect all needed paperwork from Members to secure funding and call all references.
Maintain product knowledge and stay updated on the latest industry trends and advancements.
Build and maintain strong relationships with Members through effective communication and personalized service.
Meet or exceed sales targets and objectives.
Participate in sales training programs and meetings to enhance selling skills and product knowledge.
Maintain vehicle and showroom appearance
Maintain proper paperwork on vehicles
Assist with taking photos and videos of vehicles
Assist with answering phone calls
Note down all traffic seen every day and input all Members with clear notes in the CRM
Conduct initial inspection of new vehicles that enter dealership
Turn on and inspect vehicles for sale regularly and communicate any issues found
Adhere to dealership policies, procedures, and ethical standards.
Ensure after-sale follow-up is conducted for each new Member.
Frequently ask for referrals and repeat business.
Other tasks as needed.
---
What would your work environment be like?
---
This is a full-time position that will require you to work flexible hours, including evenings and weekends. The work environment will be fast-paced and involve standing, walking, sitting, and light physical activity.
You would be part of a very positive atmosphere where all of us have a lot of fun and treat each other like family while never letting up on achieving results. You can expect to be frequently recognized for achievement and be well taken care of.
---
What would you help accomplish?
---
You will play a pivotal role in attracting and capturing all the Members we know are ready for and require our assistance.
Your sales expertise, great communication and listening skills, and focus on Member experience and success will allow more Members to join our Program and enhance the after-sale procedures, thereby ensuring our Members feel valued and loyal to us. You would allow our Organization to continue to grow and reach more Members.
Ultimately, you would play a vital role in the overall success of our organization's vision of empowering credit-challenged individuals with reliable transportation and the necessary tools for financial stability.
---
What do we expect from you?
---
Excellent communication and interpersonal skills.
Strong negotiation and closing abilities.
Exceptional customer service and relationship-building skills.

Self-motivated, organized, and dedicated
High problem-solving skills
Extremely responsible and results-driven
Valid driver's license.
Detail-oriented with strong organizational and time management abilities.
Adaptable and able to work in a fast-paced, high-pressure environment
Familiarity with a Customer Relationship Management software

Positive attitude, motivational, and fearless
Some extras we'd love if you had:
Experience working with customer relationship management (CRM) software.
Knowledge of automotive financing options and processes.
Familiarity with sales techniques and strategies.
Familiarity with buy here pay here financing
Bilingual in English and Spanish
---
What benefits & comp would you get?
---
Your benefits would include:
401(k)

401(k) matching (5%)
Employee Discount
Paid Training
Paid Holidays (Christmas Day, New Year's Day, Thanksgiving, July 4th)
Employee Appreciation Lunches
Employee Bonus for Referrals
Excellent Culture
Opportunity for Growth in Our Growing Organization
Your compensation would be structured as:
Base Pay paid on the 5th and the 20th of every month
Commission Structure Which Includes

Sales
Insurance
Aftermarket Products
Monthly Bonus based on hitting predetermined goals
---
Ready to Improve People's Lives With Us?
---
We're excited to hear that! Submit your resume below, the position you're applying for, and tell us a little about yourself. Someone will be in touch very soon!
---
---
Not quite what you were looking for?
---
No worries! There are other positions that may be a better fit, and maybe even some that have not been created because the right person hadn't come along yet. Get in touch with us, let us know your interest and skills, and we'll let you know when a position that fits you perfectly opens up!
Also, please let your friends and family know if this position might be a great fit for them.
---
Need more info?